All About Rhode Island Sports Betting Online
If it was possible to measure the revenue that the United States had lost because of the sports wagering ban, we would be looking at staggering amounts. Sports fans were placing bets anyway. Americans relied on off-shore sites and the black market, spending an estimated amount of $150 billion on a yearly basis. When the state prohibits something that the citizens want to do, they are driven towards illegal markets. The legislators took a long time to understand that. The Supreme Court practically said that sports betting will be legalized when it announced that the PASPA from 1992 was unconstitutional. Since that moment, Rhode Island became one of the first states to start negotiating the legalization of the sports betting industry. We can say that there's a bright future for Rhode Island online sports betting in 2020. The year had a rough start, but we're seeing the light at the end of the tunnel. Now that you can wager on all games, let's talk about the legislation, providers, the regulator, and all other details.
How Is Online Sports Betting Regulated in Rhode Island?
As soon as the Professional and Amateur Sports Protection Act was brought down in May 2018, RI legislators started negotiating the status of legal sports betting in Rhode Island. By the end of the year, Governor Gina Raimondo signed Senate Bill 37, which legalized wagers both in retail locations and online.
Best RI Online Sports Betting Sites
The Rhode Island Lottery is the regulatory body of the industry. It authorized two casinos with gambling licenses to enable wagering in their venues. Both of those casinos (which are the only ones in the state) are powered by IGT. The online provider, Sportsbook Rhode Island, is also enabled by IGT. The Governor received a lot of criticism for allowing one company to monopolize the casino and sports betting industry. For now, those are the only three providers that allow you to place bets on all kinds of sports.
Companies are Offering Online Sports Betting in Rhode Island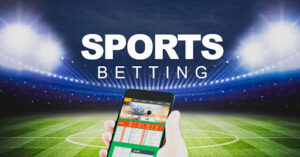 In November 2018, the twin River Lincoln casino was the first venue to start taking sports bets in Rhode Island. The second casino, Twin River Tiverton, soon joined. Both these properties partnered with William Hill IGT to offer an online platform, as well as iOS and Android apps for betting.
Sports fans are not thrilled with the fact that they don't have multiple RI online sportsbooks to choose from. Lack of competition is never good for the gaming industry. However, we can't ignore the fact that IGT is a leader in this market, and it offers one of the best online sports betting apps you can find.
Sports Bets in Land-Based Casinos in Rhode Island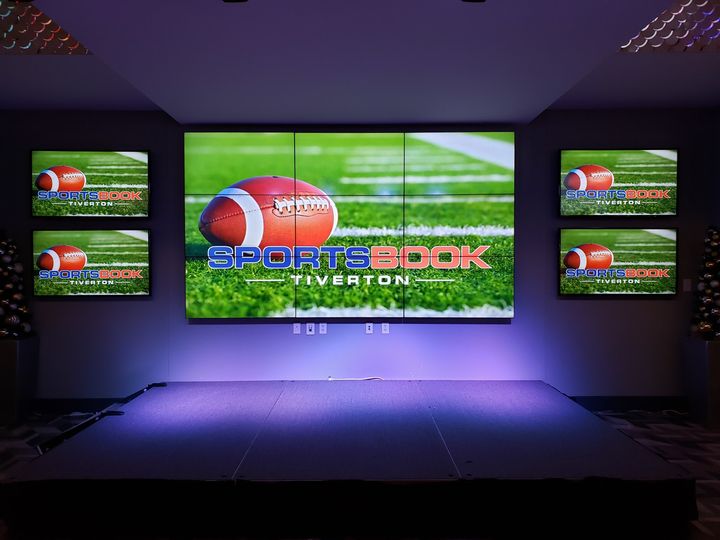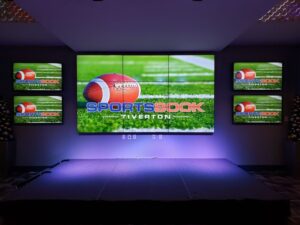 These are the two retail locations that offer legal Rhode Island sports betting:
Both of them have detailed sportsbooks, which include a huge selection of leagues and teams to bet on. Only collegiate games involving Rhode Island teams are off-limits.
The advantage of retail locations is that you can use cash. Many people don't want to provide their payment information online. They do not want to be able to wager at any time, since they cannot control the amount of money they spend. They prefer going to a casino and placing a single bet.
They would benefit from more wagering shops across the state.
Currently, no other retail sports betting locations can apply for a license by the State Lottery. The legal framework doesn't allow any other applications to be submitted and accepted.
Types of Legal Online Sports Betting in Rhode Island
Both retail sports bookies and the online Sportsbook allow you to place various types of bets on different sports leagues:
Point Spread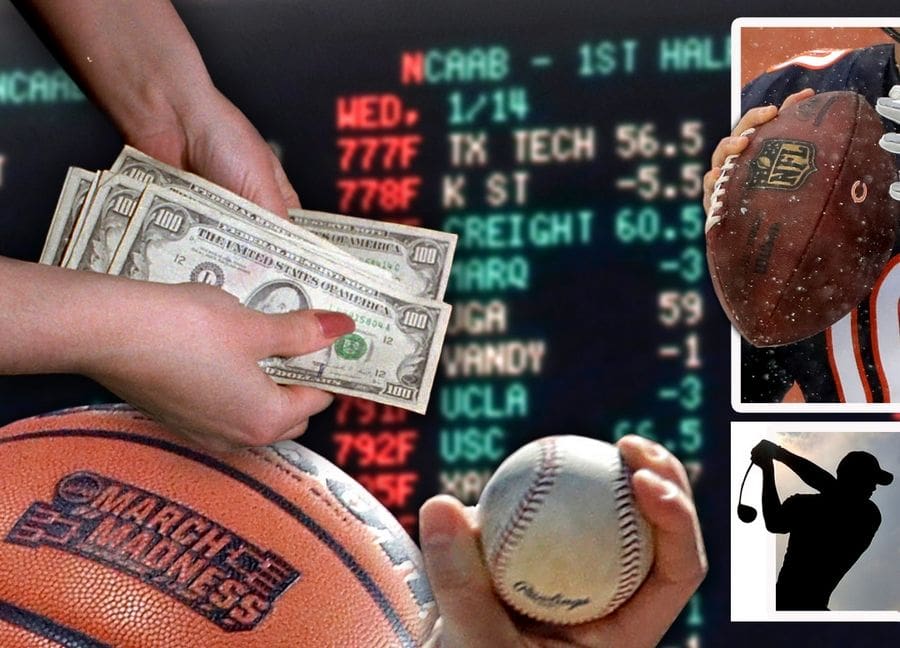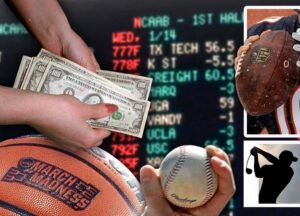 This is a category that encompasses some of the most popular bets. The bookie sets a margin of points, which is not expected to be exceeded by the favored team. You can bet that the team will go above that margin. It's a wager called "cover the spread." It usually comes with 11-to-10 odds. For example, you will win $100 if you bet $110, so the total payout will be $210.
Money Line
This is a simple wager that predicts the winning team, without a point spread involved. A negative number next to the team indicates the amount you have to bet in order to win $100. If it's -150, it means that you must pledge $150 to get a total payout of $250.
The number with a plus sign indicates the amount of money you'll win by pledging $100. If it's +150, it means that the total payout will be $250 if you invest $100.
Totals
This is a wager on the total number of points, goals, or runs that both teams score during the entire game (overtime included).
Partial Game Lines
This is a type of totals bet, which focuses on a particular part of the game. For example, you can predict the number of goals to be scored in the first half of a soccer game.
Parlay
For a parlay, you combine two or more wagers in a single bet. You must get all of them right to win the bet. This is a risky prediction, but it increases your odds and pays out well.
Teasers
This is a bet for basketball or football games. In basketball, you can move the given spread for 4, 5, or 6 points. In football, you can move it for 6, 6.5, 7, 10, or 14 points.
Pleasers
This one is similar to the teaser. You move the line so the bookie gets an advantage, but you get better odds.
Round Robin
This bet combines a series of parlay wagers.
Futures
You can place this type of wager on an event whose outcome will be known in the far future. Your instincts tell you that a certain team will win the NFL next year? Bet on it!
In-Play
While the game is happening, the odds change by the minute. The bookies work hard to give you appropriate estimations, and you can bet with your own predictions. This type of bet is available only for the most popular games.
Propositional Wagers
A prop bet focuses on various events during a single game. For example, you can bet that a particular player will score the first touchdown. You can bet that a team will score by a certain minute in the first part of the game.
What Popular Sports Can You Bet in Rhode Island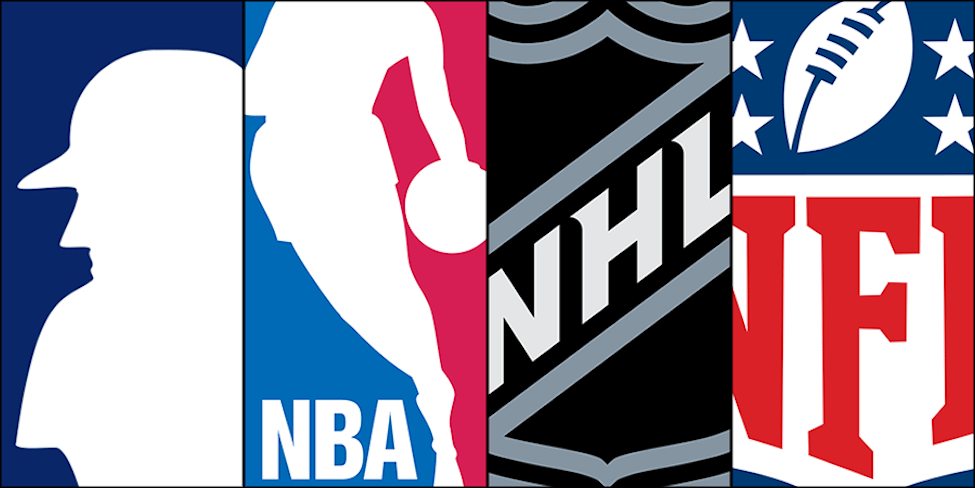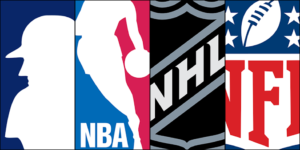 Rhode Island is one of the few states that enable its operators to include collegiate sports in their offer. However, these bets are heavily regulated. The sports operator must not allow wagers on Rhode Island college teams, regardless of where they play.
Aside from that limitation, you can bet on virtually any sport you like. This is a list that includes the most popular sports:
Football
Baseball
Basketball
Boxing
NASCAR
XFINITY
Golf
Hockey
Soccer, and more
You won't want to miss out on the most popular events of the year:
Super Bowl
March Madness
NFL Sunday
When you bet on Super Bowl or during March Madness, you multiply the thrill you get while watching the games. The bookies usually offer live betting during the play.
Rhode Island Online Horse Betting
Back in the days, while Rhode Island's only horse track was active, this industry was flourishing in the state. At the moment, the Ocean State does not have an active racetrack. However, living in a small state gives you the advantage of being close to all other New England states. If you want to see a live race and bet on it, you can go to Plainridge Park Casino in Plainville, Massachusetts.
But you have another option: off-track wagers are legal in both RI casinos and online.
TVG is the most popular operator for legal gambling on horse tracks, and it accepts RI residents. BetAmerica and Twinspires are also great.
Bet on Rhode Island's Sports Teams
So you love the Providence Bruins. You've never missed a game and now you're wondering: "Can I begin betting online on my favorite team?"
Yes!
You can wager on all professional sports teams from the state:
Providence Bruins (AHL)
Baseball (International League)
Providence City FC (Bay State Soccer League)
Providence Sky Chiefs (Premier Basketball League)
Lincoln Club Futebol (UPSL)
Rhode Island Reds FC (National Premier Soccer League)
Rhode Island Rebellion (USA Rugby League)
Keep in mind that these are all professional teams. Sportsbook Rhode Island and the two casinos cannot include RI college teams in their offer.
Daily Fantasy Sports are Legal in Rhode Island
The state does not have a specific legal framework for fantasy sports. That means that they are not banned. You can feel free to use the DraftKings sportsbook app or any other platform you prefer to create a fantasy team and take it to the win.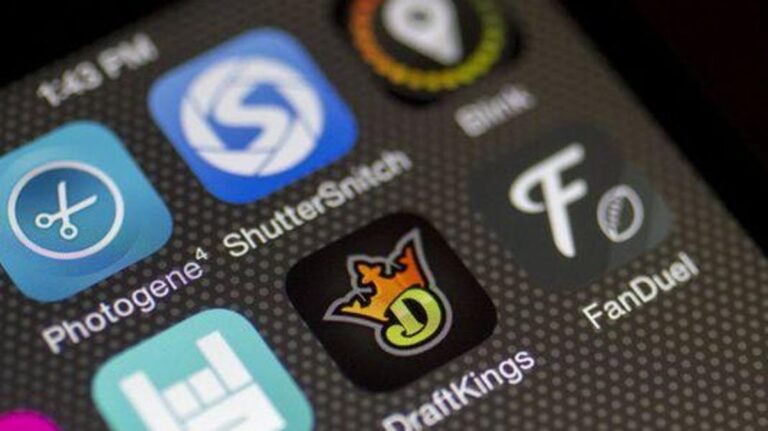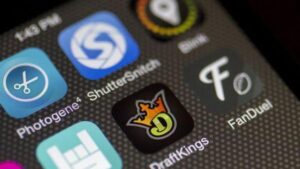 These are the three most popular DFS platforms that accept RI players:
Monkey Knife Fight
FanDuel
DraftKings
Banking and Withdrawals for Online Wagering
Once you create your account on SportsBetRhodeIsland.com, you'll be able to fund your account. The only way to do it is through your bank account. The platform recommends you deposit funds and withdraw them with an E-Check, offered by Global Payments VIP.
The website gives you specific instructions on how to use the E-Check service.
We would love to see more ways to deposit and withdraw funds. On its official website, William Hill offers a wide range of banking methods:
Credit and debit cards
E-wallets
Prepaid cards
Pay by phone
PayPal
PayNearMe
Instadebit
Entropay, and more
At this moment, the RI online sportsbook is limited with its banking options.
Read more about legal online gambling and betting in Rhode Island:
FAQ
Is online betting legal in Rhode Island?

Yes; online bets were legalized along with all types of sports wagering in 2018. You have only one platform as an option: SportsBetRhodeIsland.com.
Can I bet on sports on my phone in Rhode Island?

William Hill, the online provider for wagers in RI, has a great mobile sports betting app for Android and iOS. Currently, there is no dedicated RI app that you can download directly through SportsBetRhodeIsland.com. We'll have to be patient for the best online sports betting apps to be available for the residents of this state.
Can I wager on all sports in Rhode Island?

Almost. All great leagues are included in the offer: NBA, NCAA, NFL, NHL, MLB, and many others. There's an exception: you cannot bet on college teams from the state. It doesn't matter whether they play in Rhode Island or another state; you cannot bet on them.
How old do I have to be to bet in Rhode Island?

The Ocean State is liberal with its wagering laws. You have to be at least 18 old to be able to place a wager online or in a retail location. The SportsBetRhodeIsland website requires you to go through an in-person verification. You'll create the profile online, but you'll have to visit Tiverton Casino or Twin River Casino to complete the verification process. You will have to show a valid ID and provide the last 4 digits of your social security number.